Custom Orthotics

InBalance Performance insoles are a true custom orthotic designed by podiatrist Dr. Michael Rushton, DPM. He is the medical consultant for Forward Motion Orthotic Lab and consults with hundreds of podiatrists nationwide.
thin – super comfortable
heat moldable
true custom orthotic
in-office molding, you get them the same day
guaranteed against breakage, regardless of age
extremely affordable:  $199.00/pair (includes molding, fitting and exam!)
Chiropractic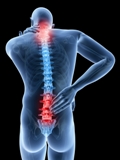 We practice true, straight-forward Chiropractic!  In layman's terms, this means we find the cause of your problem and correct it.
We tailor our techniques to be patient specific and gentle as possible.
Dr. Frigo
attended Palmer College of Chiropractic
studied and trained Gonstead Methods
multiple techniques utilized for patient comfort
gentle soft tissue techniques for adjusting infants and children
is very well respected by other health care professionals in the area
works on extremities, including wrists and feet
has 20+ years of experience
Fat Burner
Fat Burner:  The Frigo Chiro low carb / ketogenic diet program
Dr. Frigo put together this specific diet plan out of necessity.  Many of his patients were doing different diets but all had one thing in common; 1) They were all based off of the basic low carb / ketogenic diet and 2) they had no exit strategy, which meant all the weight came back.  In order to help his patients have success with weight loss, "Fat Burner" was created.  In a nutshell, the program consists of dietary counselling so you learn how to implement the diet and get you jump started.  After that, we schedule a number of "accountability visits" to keep you on track until you feel comfortable enough to do it on your own. The whole goal is to teach you how it works and get you going on the road to success!
It turns your body into a fat burning machine
The low carb / ketogenic diet is medically proven
No special (expensive) supplements or foods to buy
Very easy to do and understand
We teach you how to understand the diet – so you keep the weight off
Cost: $199.00 initial session / $49.00 per accountability visit